THE BEST PLACE TO ORGANISE EVENTS IN ZAGREB
Zagreb 360° – Zagreb 360° observation deck is known as a "unique event venue with added value". Besides its covered terrace with its breath-taking view of all 4 sides of the world, the central part of the Viewpoint consists of a 200 m² glass-encased space. The space is polyvalent and is thus able to host private, business, and protocolar events, including promotions, presentations, seminars, congresses, institutional receptions – as well as celebrations, anniversaries, wedding parties, etc.
M 1:100 | ZAGREB 360° | FLOOR PLAN OF THE 16TH FLOOR
During 2014, Zagreb 360° – Zagreb 360° observation deck hosted a total of 101 events. Many renowned international companies and institutions entrusted us with their events, such as: the European Parliament – Information Office of the Republic of Croatia, Google, Twitter, L'Oreal, Glaxo Smith Kline, Abbott, Electrolux, Ericsson, Hermes, RTL Television, AirFrance – KLM, Lufthansa, Falkensteiner Hotels, Avenue Mall, Geberit, Zagrebačka Banka, VB Leasing, MasterCard, Nestle, Coca-Cola, S&T, Atos, Teximp, Veracomp, 2Cellos, and many others, including state institutions of the Republic of Croatia. The Zagreb 360° Viewpoint was the platinum zone of the VIP zone for sponsors of the Croatian Football Team and the 2014 World Cup in Brazil.
WHY ZAGREB 360° – ZAGREB 360° OBSERVATION DECK?
Zagreb 360° is unique in that it has free Wi-Fi without password requirement, and the fastest internet in Croatia. This of course is not just lip service, because we are in fact one of the few locations in Croatia to use the full resources of our digital age so that the speed of uploads and downloads are entirely consistent at 150 Mbps. Our service provider is T-Com.
OUR OFFER FOR EVENTS CONSISTS OF THREE SEGMENTS:
offer to lease the observation deck space
offer for branding, decoration of space, lease of technical equipment, and organising performers
offer for hospitality and catering services – the observation deck's residential catering team is Catering Lisak
REQUEST A QUOTE
You may send your inquiry here and it will automatically be forwarded to all pertinent service providers in order for you to get a full, clear-cut, and financially best deal.
PRIVATE:
baptisms, first communions, confirmations
birthday celebrations for children and/or adults
high school graduation parties / proms
class reunions
college/university graduation parties
employment promotions and advancements
bachelorette parties, bachelor parties
weddings
wedding anniversaries
divorce parties
retirement parties
memorial services
reading of wills
BUSINESS:
Christmas receptions
press conferences
contract conclusions
anniversary of a company's business
promotions
lectures
seminars
congresses
conferences
exhibitions
shows
fashion shows
after-work parties
employment promotions
workshops
PROTOCOLAR:
institutional receptions
round tables
public forums
election headquarters
embassy receptions
diplomatic protocol
TECHNICAL EQUIPMENT:
sound systems
PA (public address) systems
Lighting (wall washers, moving heads, spotlights…)
DJ consoles and DJ equipment
TV screens
overhead projectors
projection screens
LED display
fog machines
other
BRANDING:
entrance to the Zagreb Skyscraper
ground floor in front of the elevator
inside of the elevator
entrance to the 16th floor
glass surfaces of the observation deck's interior and/or exterior
wall surfaces of the observation deck's interior
inner side of the observation deck's terrace gate
other
DECORATIONS:
wall decorations
decorations on glass surfaces
ceiling decorations
ENTERTAINMENT OFFERS:
attractive professional female jazz musician who plays saxophone, piano and flute, sings and speaks in 4 languages
first-rate DJs with ZAMP licence (licence to legally play music from a number of artists)
Croatia's best cartoonist who draws caricature sketches in real time in front of guests
excellent band (pop and rock covers from the 1990s to today)
top-notch stand-up comedians
outstanding klapa (acapella singers) with a remarkable tenor that perform every song partly acapella or partly modern, and partly opera style
narrators and MCs from among the ranks of professional radio and TV speakers, famous actors and actresses, musicians, athletes, and other public figures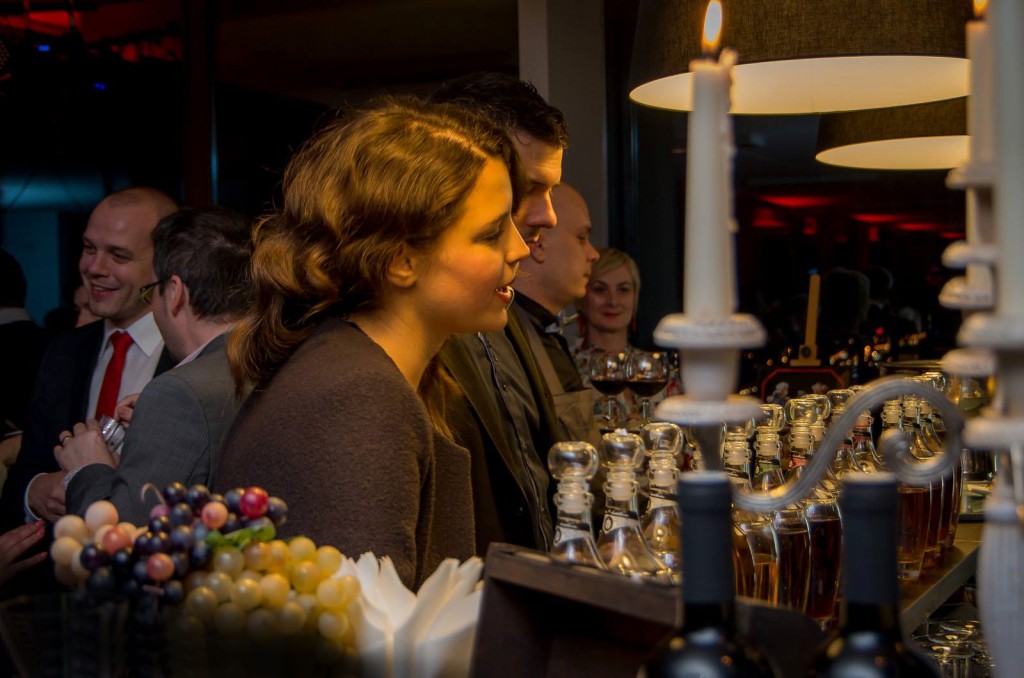 LED displays
When you want others to see how you are important and present:
LED displays create a very important visual impression on guests.
For more information, contact the service provider directly and refer to cooperation with us to achieve the best possible bid.
Lokacije LED display-a:
Trg bana Jelačića 15 – jug
oglasna površina: 55 m2, dimenzije: 4,8 x 11,52 m
1.152 px x 480 px
Trg bana Jelačića Mueller (bivši Varteks) – sjever
oglasna površina: 44,2 m2, dimenzije 3,84 x 11,52 m
1.152 px x 380 px
Cvjetni trg
oglasna površina: 44,2 m2, dimenzije 3,84 x 11,52 m
1.152 px x 380 px
Space
| Type of space | Size | Dimension of the interior |
| --- | --- | --- |
| Open space | 200 m2 | 25 x 8 m |
Setup
| Press conference | Festive tables | Bar tables |
| --- | --- | --- |
| up to 100 people | up to 100 people | up to 200 people |
Wall branding dimensions: